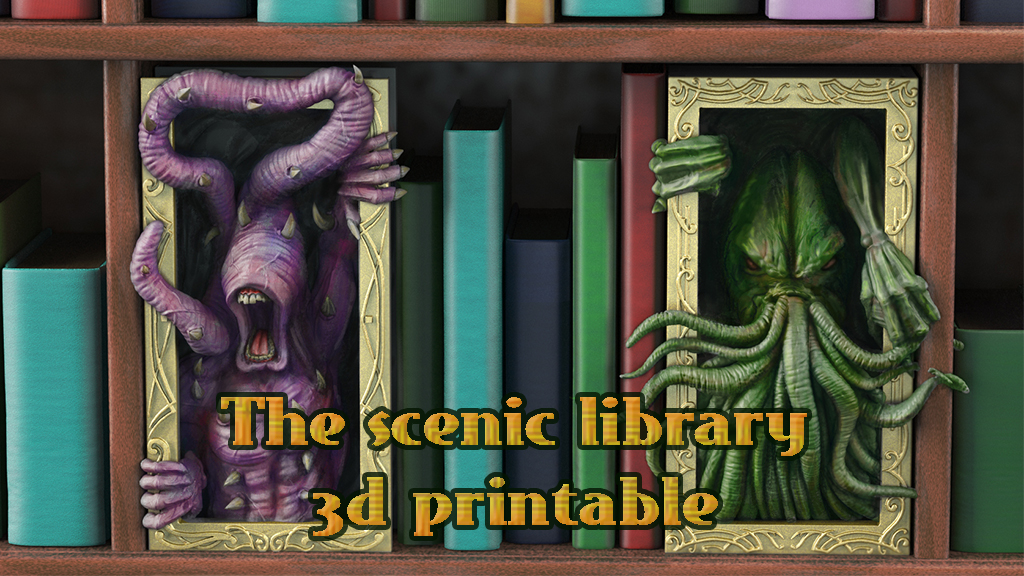 Crosslances is an artistic reality consolidated for many years, we have dedicated ourselves very often to model making and playing miniatures in 28/32mm scale.
This time, however, we want to launch a completely different project, an absolute novelty, our original idea.
In fact, we want to make available to you these fantastic sculptures of ours, which can be printed directly at home, painted and placed inside your bookshelves to obtain stunning effects!
If you are a passionate reader, or if you simply think it could be the ideal gift for some of your friends, then you can miss this project!
Now live in kickstarter

Who we are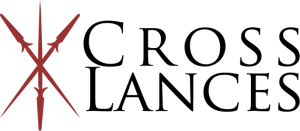 The crosslances studio are a solid reality created by the founder Filippo Giovannini.
Now pioneers in the world of 3D sculpture dedicated to play and modeling.
We can boast some acknowledgments to our awards such as the "Grog" from lucca comics, or a gold medal in the open section of "monte san savino show" .
Students at the Comics courses in Florence, made by the greebo games sculptures, we have approached the world of miniatures. We have actually became a revelant studio in the world of miniatures and digital miniatures prototyping. Our products can be found in many places, we had collaborations with: Labmasu, Megalith Godslayer, Hidden Dreams, Minuteman miniatures, Fireforge , EC3D , Animatter games and many others.
Crowfounding
come and discover our incredible crowfounding campaign where you can find fantastic sculptures!
.
.
Online Store
*** all items are sold in STL digital format ***



VISIT THE STORE
Our customers
Social
crosslances
#3D #miniature #sculptor in #zbrush
#italian

sometimes we like to sculpt some miniatures also f



Here is the first realase of May.
Three ferocious

today's add on is not part

A new adventure awaits the crosslances world: let'



cross lances studio is happy to announce a great i



There are only 10 days left until the end of this


other sculpture available today for you!
From wha

this and many other fantastic sculptures on our la


another small very quick addition.
http://kck.st/

you suggested a bridge as a strategic point for a

some of you asked for the

you are more and more numerous, we are writing dow



it's not the spaceship you asked for, we invented



Welcome to the new crosslances kickstarter project



https://www.kickstarter.com/projects/crosslances/s



here is our latest effort that heralds our next ki

a beautiful project.
Sculp

here we are at one of the last add-ons
http://kck

we are coming to the end of this campaign.
But we
we are here again!
And we
Contact