The team was losing yet another game on the field.
The last position in the standings with 0 points is now a constant, and the fans were fed up, as was everyone else, coach and staff.
These guys here are just good-for-nothing players! slappers!
Even the helmets couldn't take it anymore to see that heartbreak! wait, like the helmets? and yes the helmets! and they were the ones who could see everything from there, in the middle of the field, so they decided to
take matters into their own hands.
The fed-up helmets woke up revealing themselves to be monsters! they instantly devoured the players (few will regret them) and immediately took their place on the field.
The opposing team a little unprepared a little intimidated, took the blow and our monsters began to score one goal after another!
The crowd is in a frenzy! the coach…wait they also devoured the coach, some spectators…and maybe even some opponents, but oops, the thing is that the game was a success, with a landslide victory!
The championship from now on will be a different story! Sharpen your teeth because you don't mess with the Mimics in Uniform!

Our crazy idea derived from our previous history is to create a team that can be used for any species (or almost any species).
Helmets have watched their failed masters play for years, learning role and style of play (and hopefully doing it a little better too).
So if the master had been an orc blitzer, now his helmet will play like an orc blitzzer.
Or could his unfortunate master have been a poor throwing elf? the mimic will have learned his role perfectly anyway!!!
It doesn't matter if you want to do halfling, goblin, orc or human.
With a skillful excuse you can play this team any way you like!

Let us now go on to introduce all the "players" of this monstrous fantasy football team.
At your disposal different roles to be able to adapt to the various species.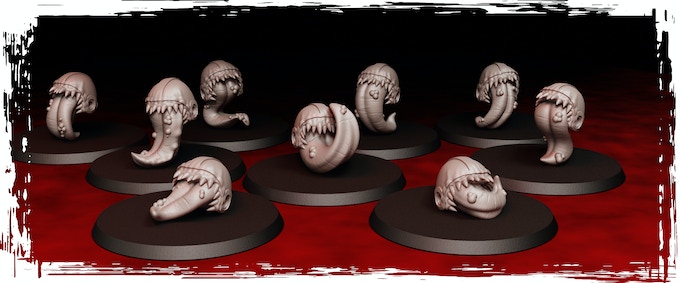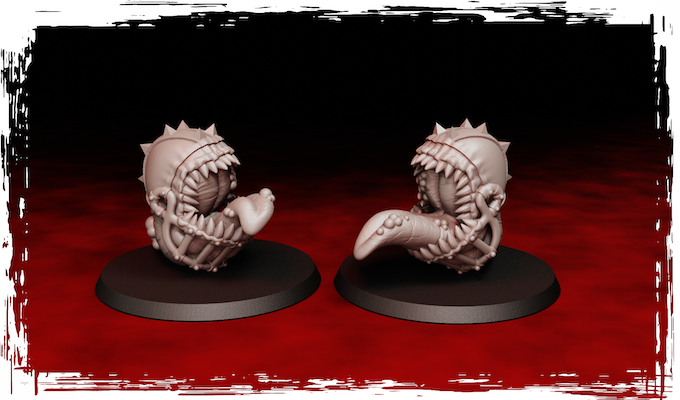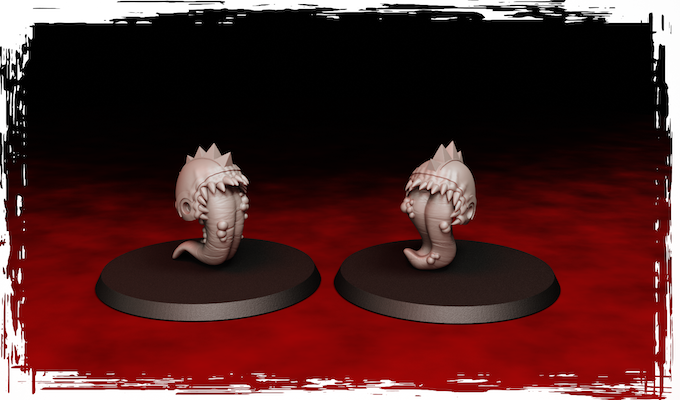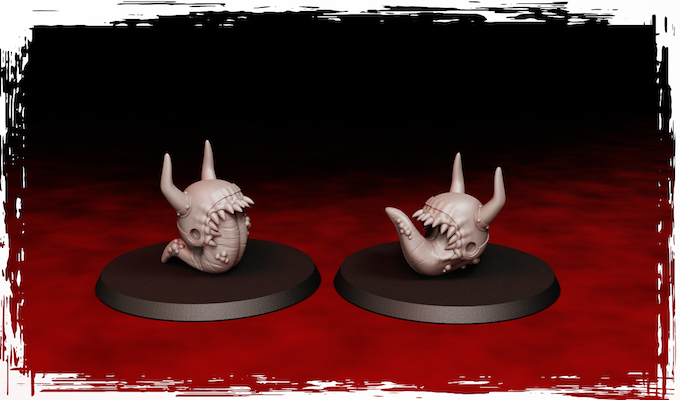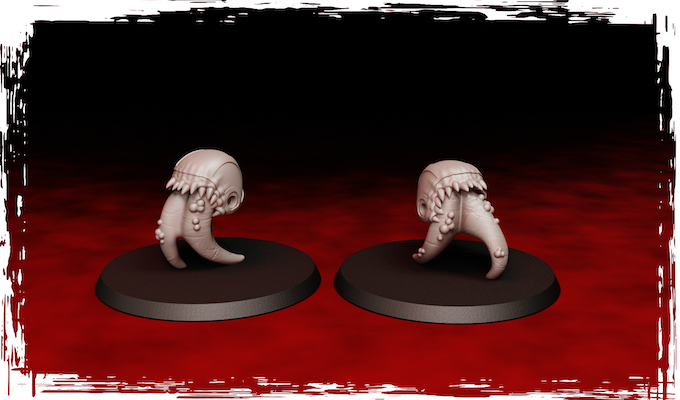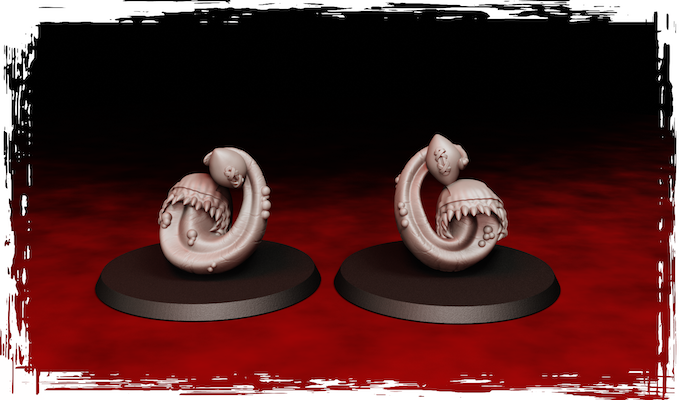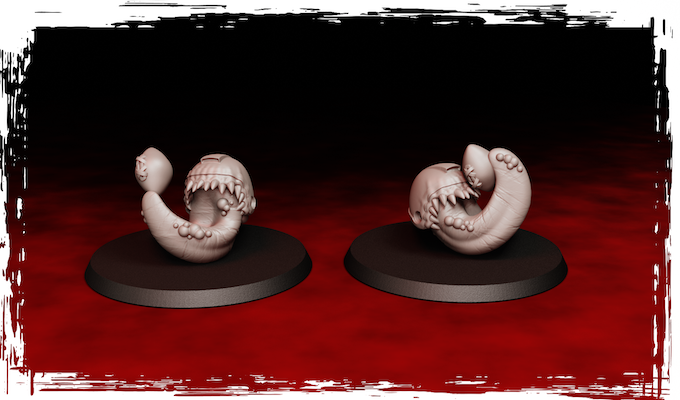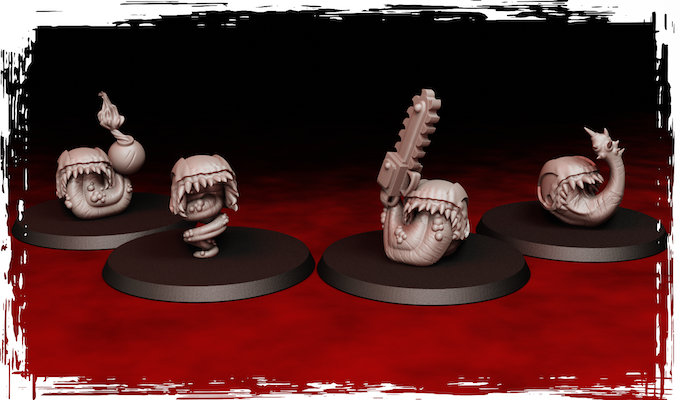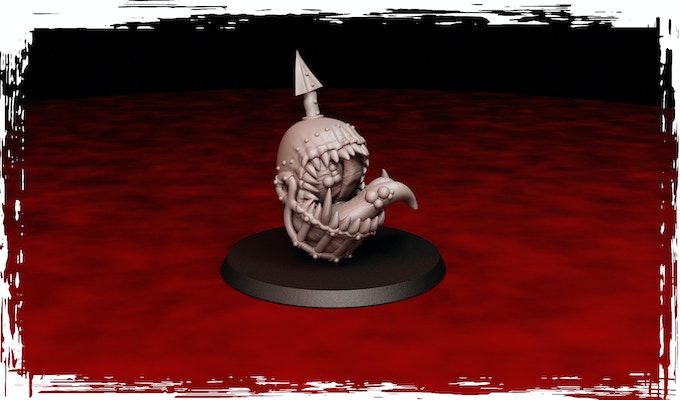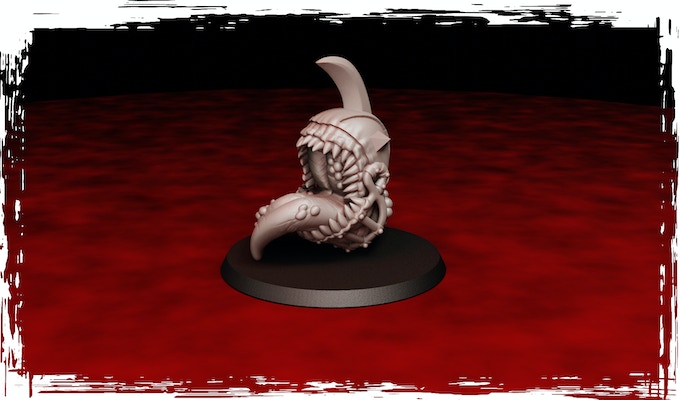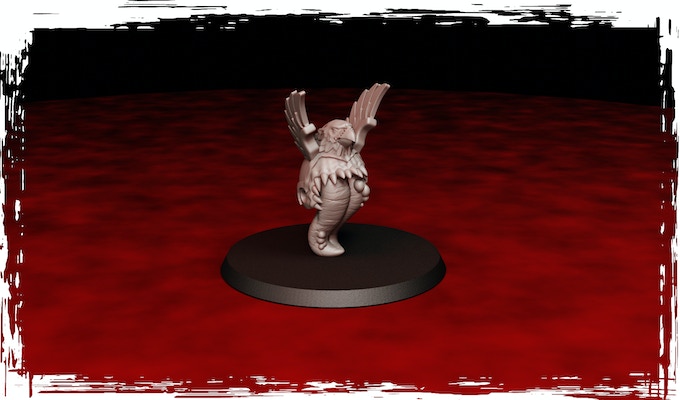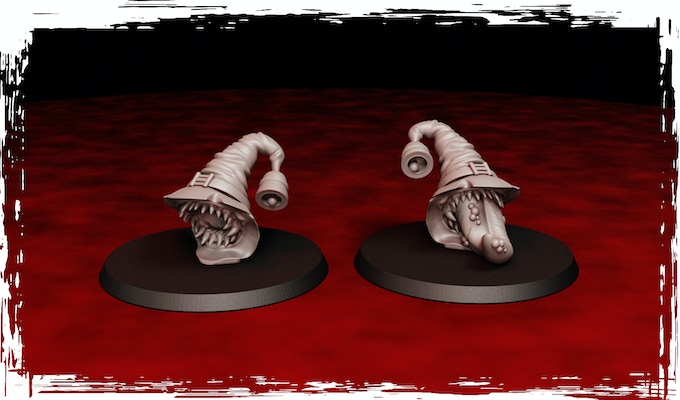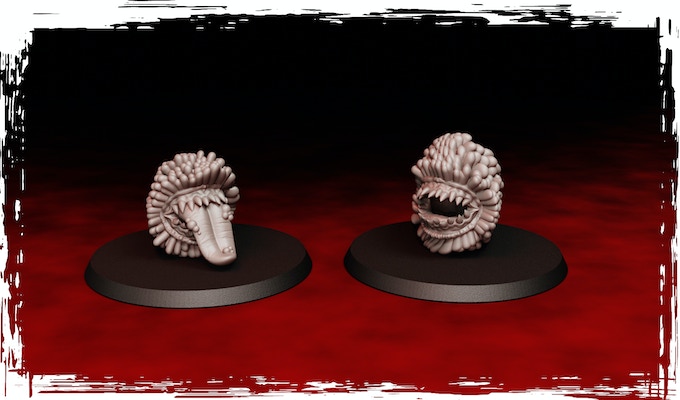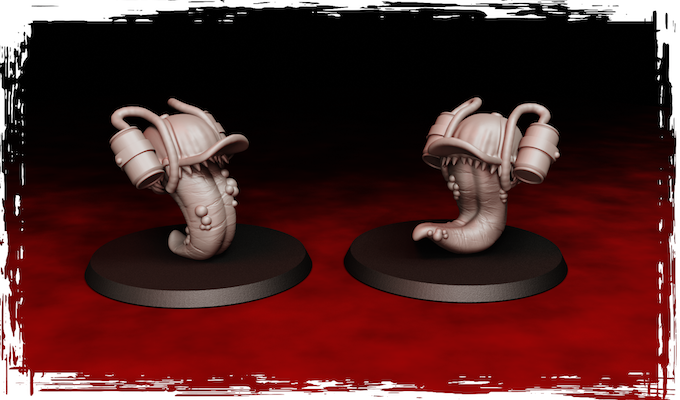 As our habit, we won't implement a precise table of stretch goals, but we will work to implement all the suggestions you send us during the campaign.
A great interaction and a great participation motivate us to create lots of sculptures as stretch goals.
ALL STRETCH GOALS ARE FREE!

New to Kickstarter? Never used Kickstarter before? No problem! The number of people pledging to tabletop games projects is growing all the time making the projects bigger day by day. We're glad to have you on board!
Becoming a backer is very simple. Just follow these steps:
Step 1: Look through the banners at the top right corner of this page and click on the reward level you'd like to receive. You will also be able to insert some add-ons to your rewards.
Step 2: Select which country you live in, then click 'Continue'.
Step 3: Finish filling out your information on the following page.
Step 4: Click 'Pledge' and you're done!

All models have been presupported (where necessary)
Several printing tests have been carried out to get the Best result possible, and we hope that you will also get an optimal result with your printers.
cross lances is committed, as always, to solving any problem you may encounter in printing, fixing the files and creating together with you an ever-improving product.
All files are available in 3 versions:
Stl not supported
Stl supported
Chitubox supported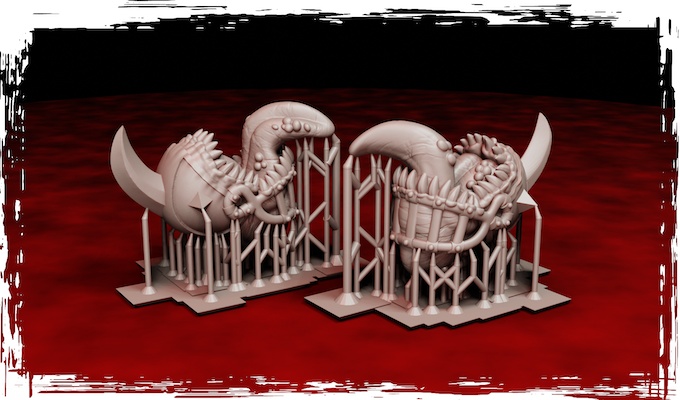 By now 3D miniatures are an established reality.
When in 2017 we launched the first kickstarter with this formula many called us heretics, avant-gardists and dreamers.
Today, just 6 years later, it is a widespread market and a reality that is increasingly entering people's homes.
And we are proud to have been the forerunners of this new technology and therefore also on this occasion we offer our sculptures in stl version ready for your 3D printer!